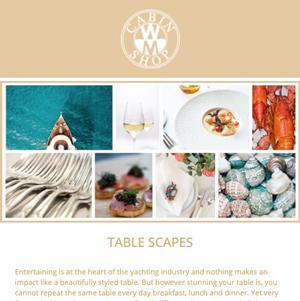 Entertaining is at the heart of the yachting industry and nothing makes an impact like a beautifully styled table. But however stunning your table is, you cannot repeat the same table every day breakfast, lunch and dinner. Yet very few yachts have the space to store 2 or 3 different dinner sets and all the paraphernalia that goes with it! So today we look at easy and affordable ways to jazz up your tables and surprise your guests at every service.
Follow this link to the Table Scape's Newsletter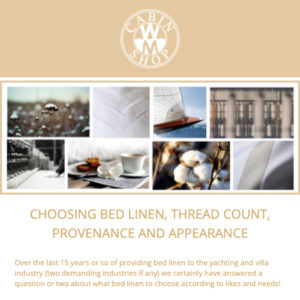 Over the last 15 years or so of providing bed linen to the yachting and villa industry (two demanding industries if any) we certainly have answered a question or two about what bed linen to choose according to likes and needs!
The number of options available and the techniques behind them are continually increasing, so today we decided to highlight and simplify what you really need to know before choosing your bed linen.
Follow this link to the newsletter – Choosing Bedlinen …
Subscribe to our newsletter